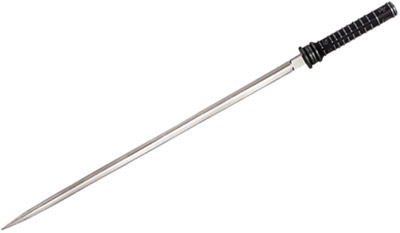 Sword of the Daywalker
Price: $99.99




Sword of the Daywalker as seen in the Blade Movies. All the power of an immortal in your hand. The infamous Sword of the Day Walker. As seen in all of the "Blade" movies. Blade's Swords are 35 1/4" overall. It has a 26 1/8" polished stainless steel double beveled edged blade. Zinc handle with a silver and black coating, giving it the same finish as the movie version. Black enameled wood display stand with a logo medallion. Marvel, Blade and all related characters - (c) 2000 Marvel characters, Inc. Seen elsewhere: $227.95. Officially licensed replicas from the Blade Movies.

---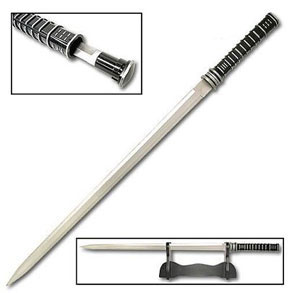 Vampire Swords:
Vampire Swords
$59.99
Vampire swords for sale ar 36 inches overall. Swords feature a hidden dagger inside of the handle. Sword has a 27 inch double edged blade made of 440 stainless steel. Includes a wooded table top display stand.
---